Land Area 2.3 Acres . Built-up Area 80,000Sq.ft.
RAW MATERIAL HANDLING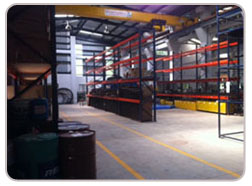 10 Ton EOT Crane for material handling

Capacity To Store 500 Ton Materials

High Speed Shearing Machines

Automated Decoiling & Sliting

Laser & Plasma Cutting

Process 0.5mm To 20mm Thickness, CR / HR / SS / AL

PRESS SHOP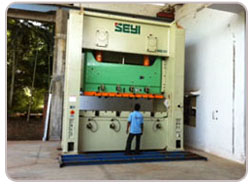 Hydraulic Press From 100 Tons To 500 Tons

Mechanical & Pneumatic Press From 10 Tons To 400 Tons
Multiple Press with various bed sizes makes the facility a one-stop-shop for a wide range of Tool and Draw requirements for pressed sheet metal Components.
WELDING FACILITY/FABRICATION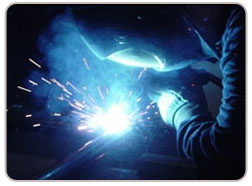 Automated Robot Welding

Spot Welding

Projection Welding

Mig/Mag Welding

Arc Welding
AUTOMATED ROBOT WELDING PLANT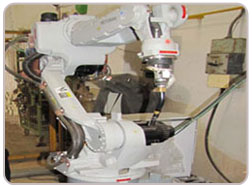 Robot Welding Plant - Motoman Sk6 (Japan)

Positioners For Mounting Fixtures

Programmable Software

Flexible Infrastructure To Weld Any

High Speed Welding
PAINT SHOP AND POWDER COATING FACILITY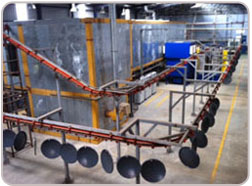 Automated Conveyorised Powder Coating Plant

Liquid Paint Plant

Batch Type Powder Coating Plant

Chemical Testing / QC Lab
OTHER GENERAL MACHINERIES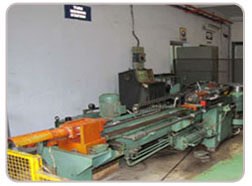 The facility has a CNC controlled 3 axis tube bending facility, special purpose machines, Tube Rolling Machines, Plate Bending Machines, Shearing Machines, Band saw, Lathes, Drilling Machines, Grinding Stations etc.
TOOL ROOM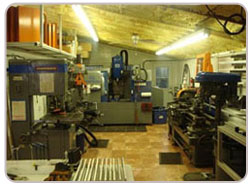 SVC designs (CAD-CAM) and manufactures its own tools in-house and also sources tools on a need basis. SVC's Tool room facility is equipped with High Precision Lathes, Milling Machines and High precision drilling stations.
Using these facilities, SVC has been manufacturing complex tools for sheet metal products for the automotive industry, serving leading automobile manufacturers like Ford, Volvo, Hyundai, Mitsubishi and Mahindra & Mahindra.
FINISHED GOODS HANDLING & AUTOMATED PACKING LINE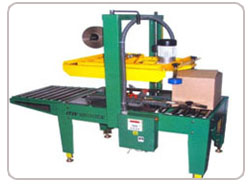 Conveyorised Pad Printing

Conveyorised Corrugated Box Packing Line

1.5 Ton Stacker

Storage Racks

ETP/RO/DM PLANT. STP PLANT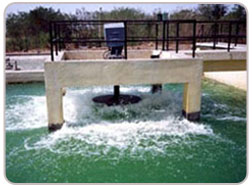 The Effluent Treatment Plant (ETP) is designed to treat 10,000 Ltrs of Trade effluent from the Paint shop on a daily basis at 1.0 m3/hr, completing the operation in ten hours. The treated water is re-used in the paint shop.  .
Operating at a flow rate of 0.75 m3/hr, the Sewage Treatment Plant (STP) is designed to treat 15 m3/day of sewage waste. The treated water is re-used for irrigation purposes. .
CAPITAL INVESTMENTS UNDER IMPLEMENTATION

Installation Of Additional Robot Welding (Completed)

Commissioning Of 80, 110 And 160 Ton Power Press (Completed)

Installation And Commissioning Of 300 And 400 Ton Power Press (By Oct 2011)

Installation And Commissioning Of Etp / Stp Plant (By Dec 2011)

Commissioning Of Converyorised Powder Coating System With Line Speed Of 1.6 Mtrs - 2.5 Mtrs / Minute (By Dec 2011)

Fully Automated Converyorised Packing Plant (By Dec 2011)

Integrated Erp System (Sap) Implementation (By Apr-2012)